SKIN
NEEDLING
What is it?
Skin needling is a non-invasive clinical treatment that uses microscopic needles to penetrate the skin within the epidermis and dermis. These channels cause keratinocytes, fibroblasts and melanocytes that produce numerous growth factors to improve and normalise various skin functions. Skin needling is also known as Collagen Induction Therapy (C.I.T), which allows the body to regrow and repair the skin from the micro damage through the wound healing response. Our Needling device gently glides over your skin to stimulate the production of collagen and elastin which help to plump, smooth and tighten your skin. The wound healing response created, causes collagen to remodel and dramatically improve the appearance of the skin. This highly effective treatment is ideal for many skin concerns, making it one of the most popular treatments available in the world.
book now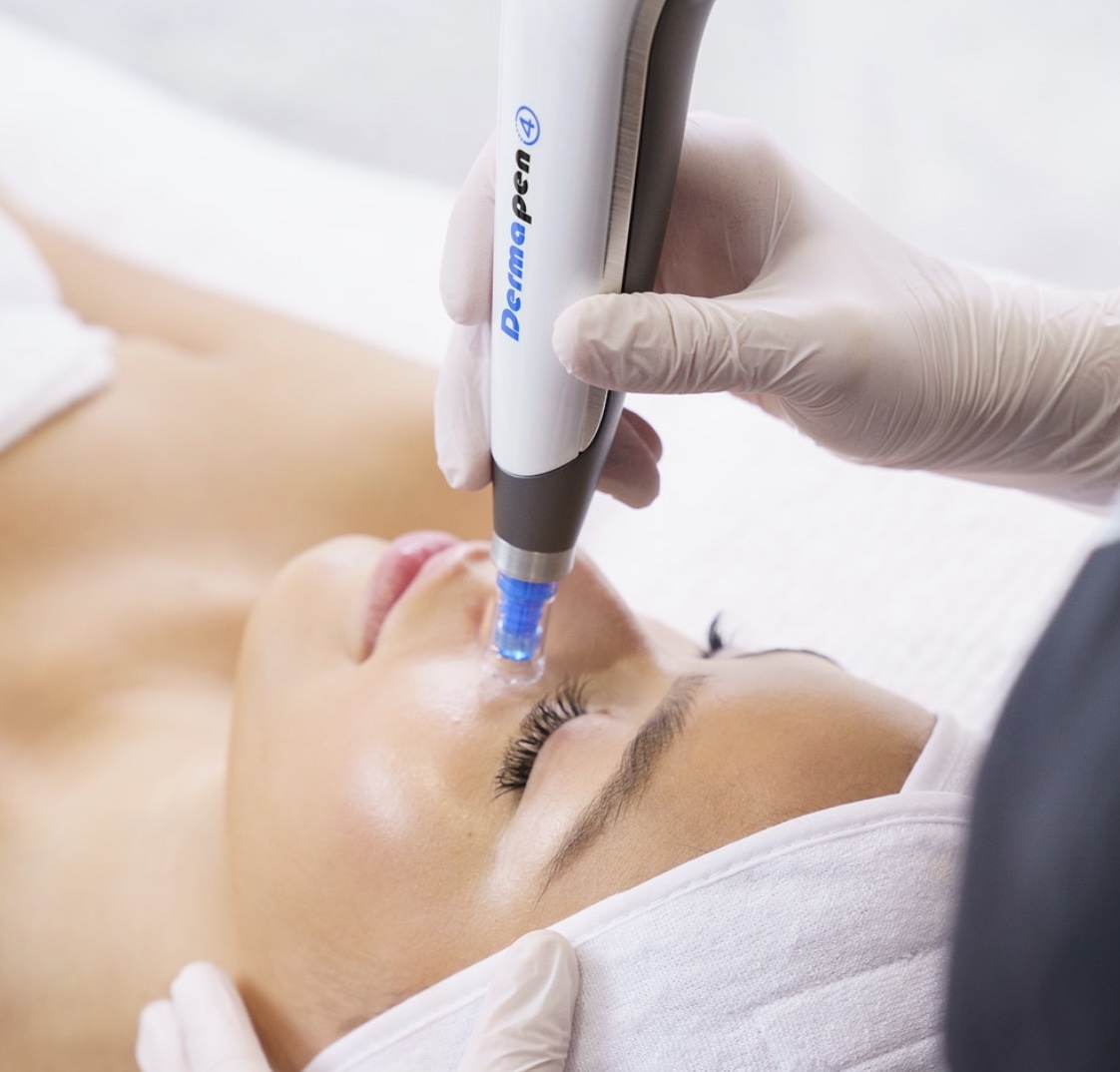 What are the benefits of Skin Needling?
Fine lines
Wrinkles
Trauma scars, acne scars and surgical scars
Stretch marks
Pigmentation (Vitiligo, Melasma, Hypo and Hyperpigmentation)
Acne, Problematic Skin
Enlarged Pores
Rosacea
Uneven skin tone and complexion
Loose Skin (Neck and Jaw Area)
How much is it?
Full Face: $250 – 1 hour
Full Face & Neck: $300 – 1 hours
Neck & Décolletage: $300 – 1 hour
Full Face, Neck & Décolletage: $350 – 1.5 hours
Hands: $200 – 30 minutes
Other Area: POA
ADD ON: Uber Peel: $15
BOOK NOW
SEE FULL PRICE LIST